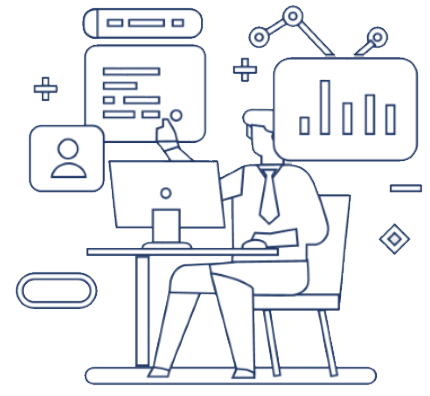 The Fab-Connect Suite
Assures true connection for transactional documents across electronic document, soft document, and hard document formats for businesses of every size.
What the Suite has to Offer...
All enterprises - no matter how sophisticated - perform business transactions using documents and data in three formats (Electronic Document, Soft Document, Hard Document)
Regardless of the input source, companies need to capture the documents and data, distribute information across the business, and then manage the flow
Input
Capture
Distribute
Manage
Electronic Document
Management Systems
Analytics Systems
Workflow Systems
Soft Document
File Sharing
ECM
Shipping
Email
Hard Document
Welcome to the Suite
Businesses need a tool that connects their transactional documents and data, whether generated, processed, or distributed in Electronic Document, Soft Document, or Hard Document. The FabConnect suite captures documents and data from the full spectrum of sources and distributes them for use in your business.
Formerly known as Reform VDP
Learn More
Create, capture, reformat, and leverage system-generated, recurring transactional documents.
Learn More
Increase the efficiency and effectiveness of document transactions for users at their desks.
Formerly known as MOST
Learn More
Best total cost print and scan software solutions. Secure pull print, e-fax, file sharing, etc.​